Innovative Network
The investments in our networks are bearing fruit. For the second year in a row we received a 9.6 in the annual survey of the German agency P3, which tests the network quality of the various telecom providers. That made us one of the best telecom providers in Europe. In 2019, for the ninth consecutive year, the Tweakers tech website proclaimed Ziggo as 'the best internet provider in the Netherlands'. Our customers are satisfied with us and rate our performance with good marks.
We continue to invest to maintain our high quality standards. Sustainability plays an important role in the choices we make here. We want to use energy 2% more efficiently each year, substantially reducing our CO2 emissions and doing business in a more circular manner.
Since 2019, the powerful fixed and mobile network of Vodafone and Ziggo has had one name: GigaNet. With this we are preparing for the digital future. That means: high speeds, more network capacity and ultra-short response times on all mobile devices. We have a state-of-the-art mobile 4G network and we continue to build our network using new technology, which means that our customers and our colleagues are able to work faster, easier and in a more flexible way. GigaNet offers an infrastructure that allows us and other parties to develop new services and applications. GigaNet connects thousands of Internet of Things devices, such as lamps, refrigerators, air conditioners and cars and provides safe LED street lighting and smart dike monitoring.
GigaNet - Network of the Future
Ziggo provides internet with download speeds of up to 600 Megabit per second.

GigaNet has provided download speeds of up to 1 gigabit per second in Utrecht and Hilversum (since the end of 2019) and in The Hague region (from 2020)

At least half of the 7.2 million households connected to the Ziggo network will be able to benefit from gigabit speeds by the end of 2020.

Vodafone 4G+ supports data speeds of up to 350 Megabit per second.

Vodafone offers the largest 4G mobile network in the world.

GigaNet enables companies to work smarter. By working in the cloud and using applications such as video calling, people can work more efficiently and their productivity increases.

GigaNet connects millions of devices via the Internet of Things (IoT).

In partnership with hospitals, VodafoneZiggo is developing an integrated network that makes the logistics process more efficient and better.

VodafoneZiggo offers the best of both worlds. The power comes together in GigaNet, our joint nework. In 2019, we started rolling out superfast Gigabit internet (without digging) and preparing for the arrival of 5G. Bring on the future! We are ready for it!
Eben Albertyn
Executive Director, Technology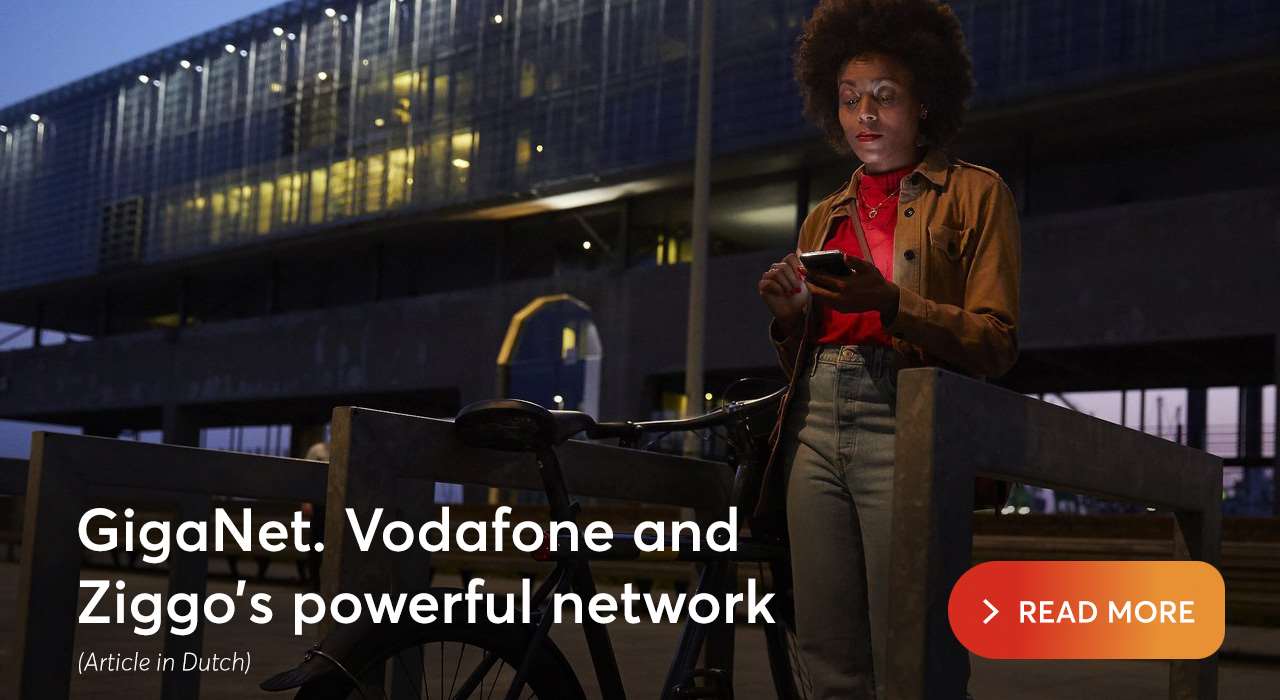 Simplification and Digitisation
This year we again saw the benefits of merging Vodafone and Ziggo. We integrated our fixed and mobile networks even further and reduced the number of data centres, systems and services, and we'll be reducing this amount further in the coming years.
In 2019, we started simplifying and digitising our products and processes. Together with a (triple) double back-up of part of our networks, this is essential to continuously improving availability and stability. We have been steadily reducing the number of products since April 2019, such as the different types of subscription that we identify. This is more in line with the wishes of our customers, and they are therefore better served by this. It also becomes easier for us to manage these things. We are improving and automating many of our processes so that customers can do more themselves in the office, at home or on the road.
Increasingly more services are now online or in the cloud, making them easily accessible anywhere, anytime. It makes our customers less dependent on devices that they have in their own home or business premises, such as routers, servers or media boxes. Our engineers do not have to travel as often, because the equipment is no longer in several different locations, but in one central location.
We're digitising and automating our services. As a result, our customers are increasingly in control. They don't have to contact our company to get something done. They adjust their data bundles themselves or order a new subscription online. A good example of this is Vodafone Flex that enables companies to set the bandwidth and speeds of their network in real time and without delay.
In our fixed network, we are replacing outdated systems with new ones that handle data and bandwidth more efficiently. For example, we replaced digital telephone exchanges with new voice platforms that take up less space, use less energy and are much more user-friendly. We changed signal amplifiers in the fixed network. In 2019, we pulled the plug onISDN, an outdated technology for calling, faxing and surfing the internet. At the end of 2021, we will discontinue analogue television and will offer fully digital television. In return the customer gets a better picture and more channels. We have now disconnected 60% of the analogue connections, which means that we are behind schedule. We will accelerate the process in 2020, so that we can still meet our planned deadline (end of 2021). The space on the cable that becomes available in this way, will be used for future services. We're making better use of space with DOCSIS 3.1 This technology ensures that we use our data centres more efficiently and can respond more quickly to new developments in software and equipment.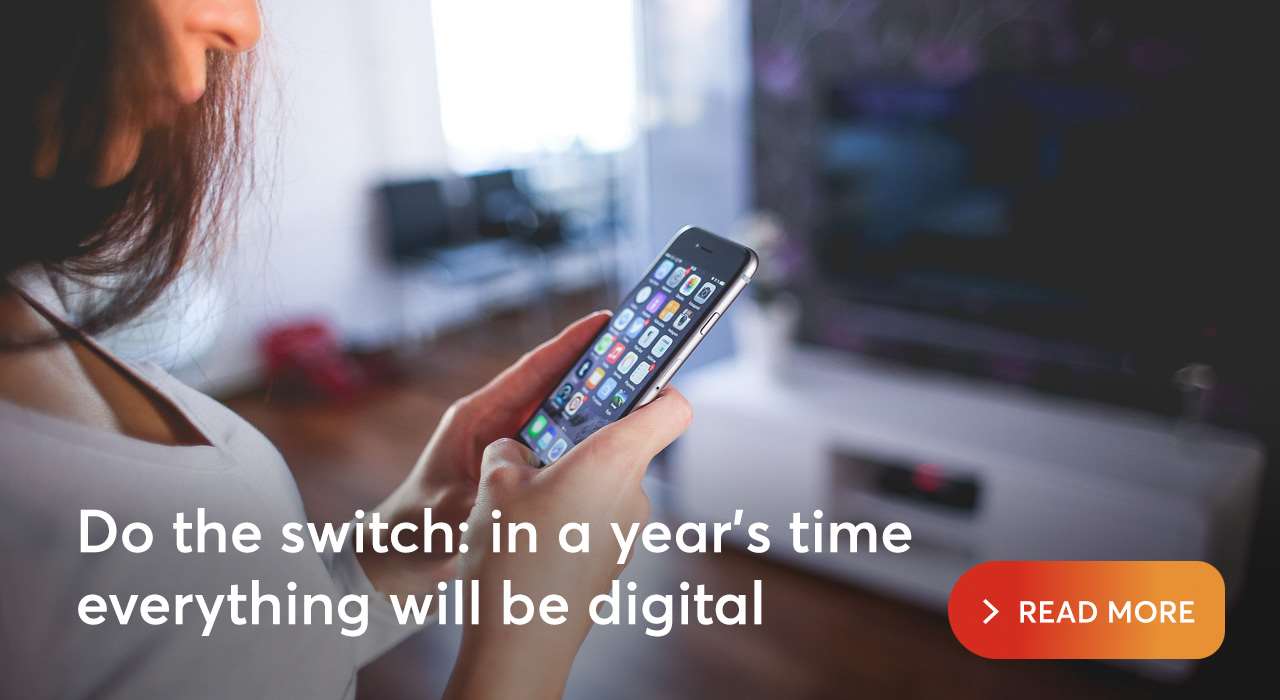 We are increasing the capacity of our mobile network by embracing new technologies. As with 5G, that makes smarter use of the available space on our network. In February 2020, we are permanently deactivating our 3G network, to make room for quicker and more stable mobile internet. Preparations for this are in full swing. Since 2018, we have been alerting our customers to this through various channels. The bandwidth that becomes available is intended, among others, for the more efficient, faster and more stable 4G frequencies. 4G is now part of all new subscriptions and the devices we offer are all suitable for 4G. In addition, we are fully committed to the future of mobile data traffic: 5G. Small-scale experiments are already running in Groningen, Maastricht and Eindhoven.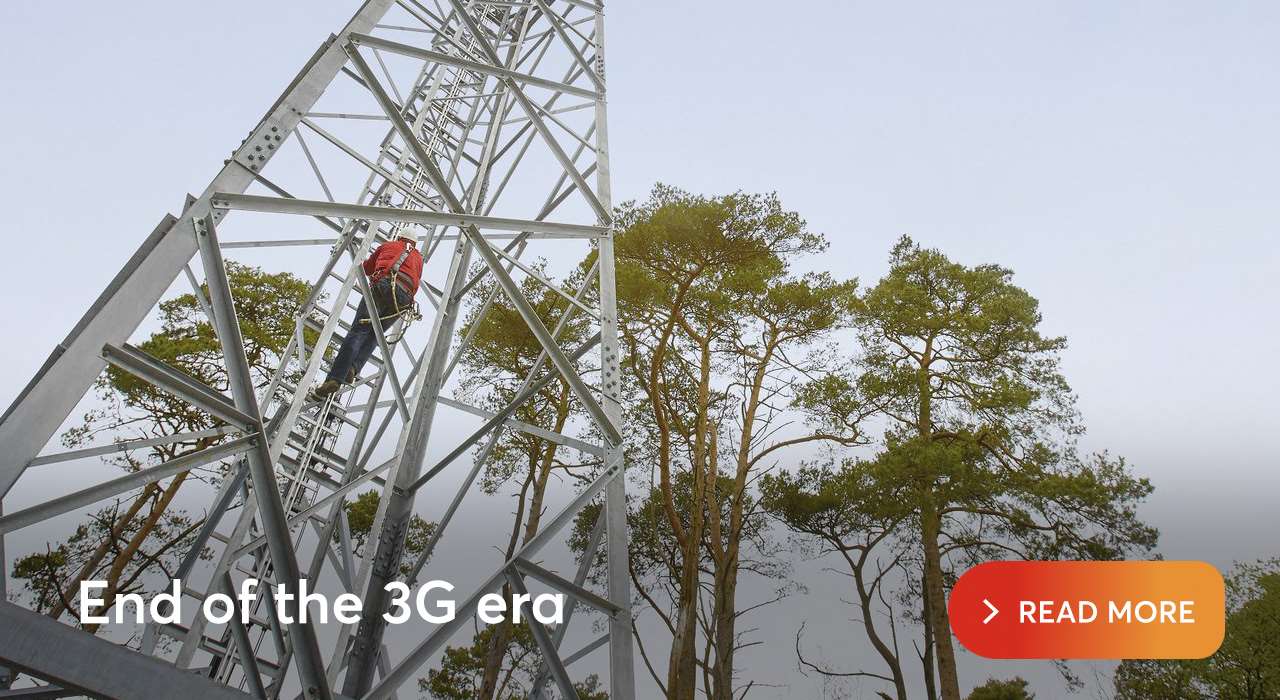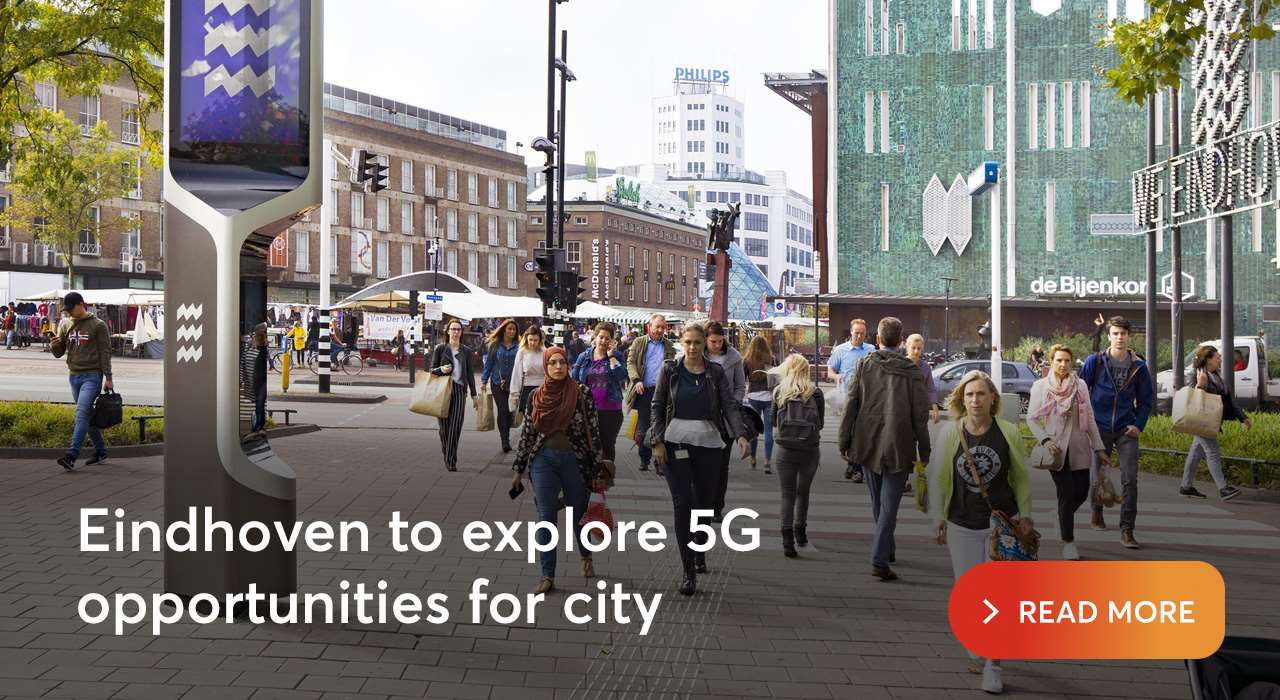 The next step in fixed and mobile data traffic are gigabit speeds on our fixed network, with speeds of up to 1 gigabit per second. This is almost ten times that of the average connection in the Netherlands. With 1 gigabit per second, customers can watch ultrahigh-resolution 4K films and TV programmes virtually without limitation, download very large files and play games at super high speed.
On October 15, 2019 we started offering gigabit speeds to our customers in Utrecht city, Vleuten, De Meern and Nieuwegein. Hilversum was next at the end of November. At the beginning of 2020, it was the turn of The Hague and Delft. In 2020, we're continuing in cities and regions such as Amsterdam, Apeldoorn, Arnhem, Eindhoven, Groningen, Nijmegen, Rotterdam, Tilburg and Wageningen. In addition to faster internet, a major advantage of modernising the fixed network is that it becomes more stable for all users.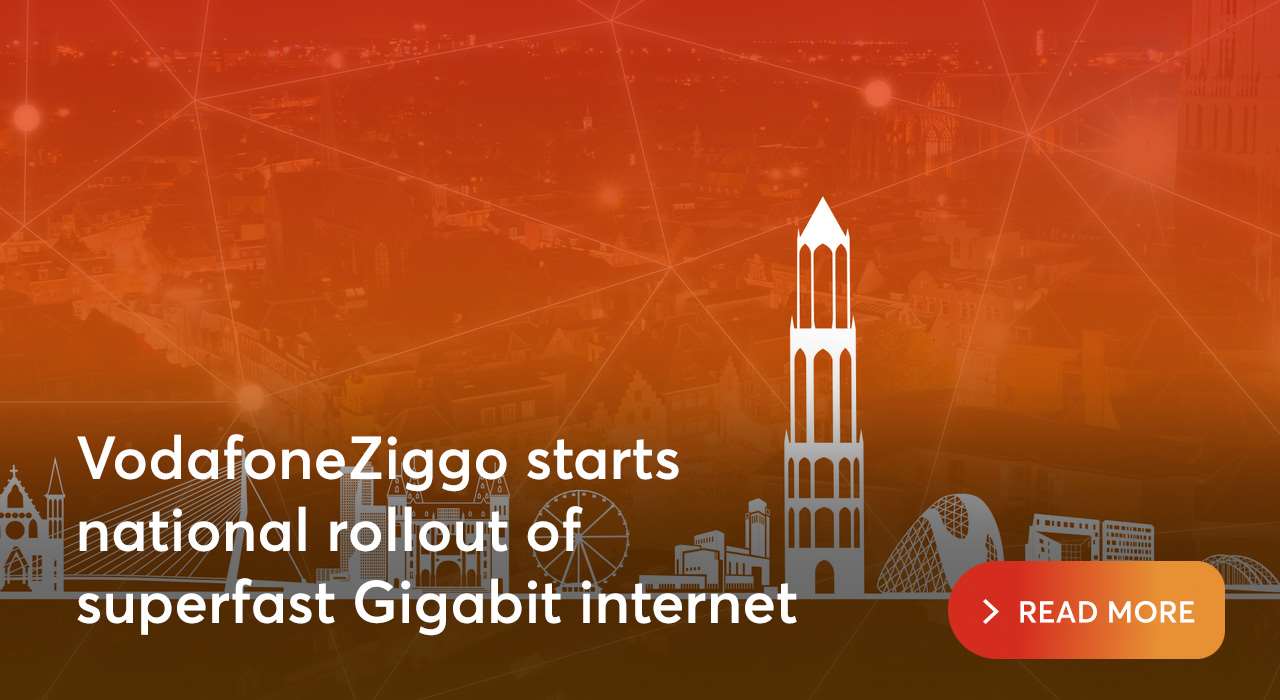 | | | |
| --- | --- | --- |
| | 2019 | 2018 |
| Dropped call rate (2G, 3G and 4G)) | 20% | 0% |
| Total data usage mobile (in Terabyte) | 153.978 | 115.629 |
| Total data usage fixed (in Exabyte) | 9.1 | 7.5 |
| Beschikbaarheid netwerk mobile | 100% | 100% |
| Beschikbaarheid netwerk fixed | 100% | 100% |